So I upgraded my Painter 2017 to Painter 2019 and it's awesome. Just wanted to vent a little though as there's some issues I found. I'm using a Wacom Cintiq 22HDT. The computer is an iMac (2013) running the latest OS (MacOS High Sierra 10.13.5) The Wacom drivers are up to date (6.3.30-2) 1 The Cintiq supports touch control but in Painter 2019 it's a bit hit and miss when I touch with two fingers to zoom in / out. There seems to be no control over when it allows me to zoom. Occasionally I tap the pen on the document and try again but it's...
Read
5th July 2018
For fans of the vintage method of calculating Weight Watchers points I've updated my app for iOS. Android to follow. Vintage Points Calculator ...
Read
26th April 2018
So I'm a budding writer and one of my passions is the horror / thriller genre. Right up front I have to say that I'm not a huge fan of slashers and blatant gorefests. To me it's all just pantomime. I am however addicted to a strong story performed with limited resources. The Omen, Exorcist, Blair Witch; they all worked for me as they focus on a powerful narrative and back plot that appears to put ordinary, seemingly innocent people into awful situations. On tonight's watchlist (Sunday night is movie night!) is 2014's
Read
29th October 2017
My funky little Weight Watchers vintage calculator is now available on Google's Play Store. Here's the link: play.google.com/store/apps/details?id=uk.co.spacemonstergames.vintageww ...
Read
24th October 2017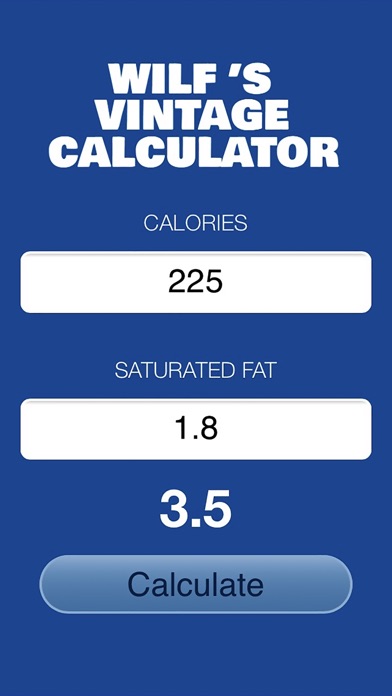 I've been developing again. This time it's a Vintage Weight Watchers Calculator that you can find on the iOS AppStore. Here's the link: itunes.apple.com/gb/app/wilfs-vintage-calculator ...
Read
23rd October 2017
I recently developed a retro styled arcade game for iOS. It's called Thundergun and is modelled around the 1942 franchise of games by Capcom. You can view it on the App Store at https://itunes.apple.com/us/app/thunder-gun-retro-shooter/id1217109665 ...
Read
19th October 2017
Today, I was fortunate enough to visit the Anglo-Saxon era Viking cross in Gosforth's village church. I could write chapter and verse on it but this video explains things so much more eloquently than I ever could. Reading the Gosforth Cross: Cumbria from RogerLang on Vimeo. ...
Read
19th October 2017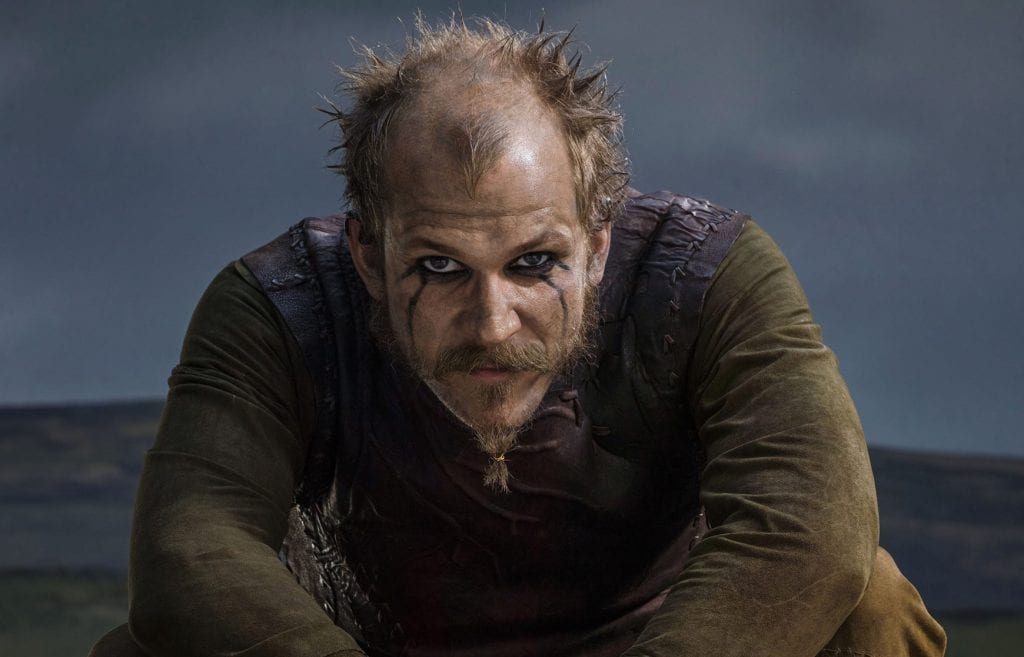 I'm a huge nerd for Norse mythology, Vikings, Dragons and medieval history. The TV show Vikings (soon to be airing Season 5) is a first rate show. Ragnar Lodbrok is the stuff of Viking legend. Akin to King Arthur or Robin Hood here in England. His actual existence has never been proven but it's firmly believed he is modelled on somebody very real. So Ragnar is the main man. The entire show is about him and his family and the challenges that they all face in a changing Norway circa 800 and something. In case you've not seen the show (and I heartily...
Read
14th October 2017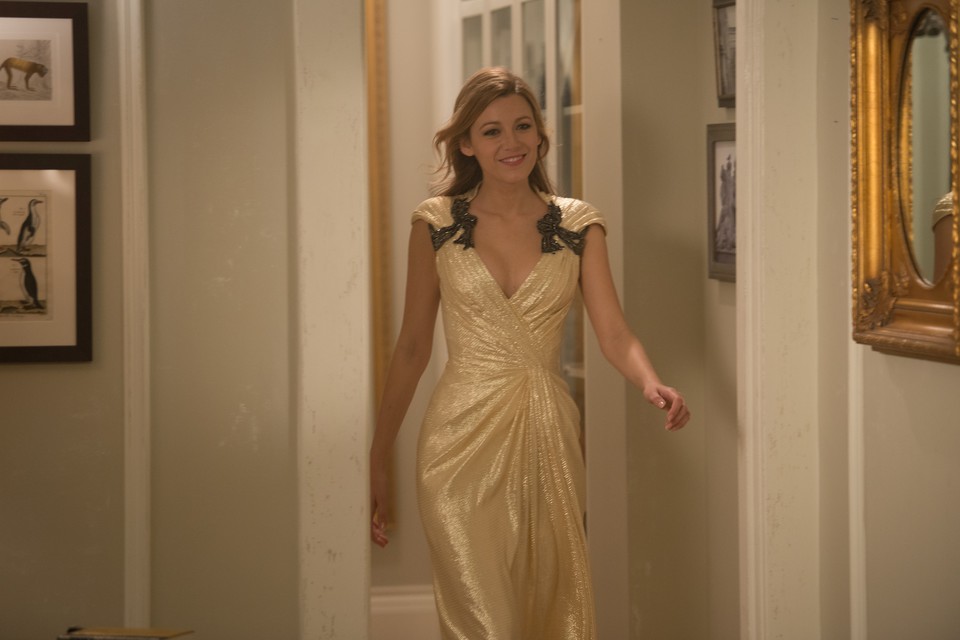 I've watched The Age of Adaline a few times in recent months. I can't remember the last time a film had such a profound effect on me. Everything that was so effective about it was channeled through Blake Lively. A more beautiful woman on screen I've not seen for years. I remember seeing Julia Roberts in Sleeping with the Enemy at the cinema and falling in love with her face. Blake Lively has had the same impact. I watched this beautiful lady in The Shallows and was utterly convinced by her performance. It can't be...
Read
11th October 2017
As I'm sat here watching King Kong (the Peter Jackson one), I'm struck with the thought of those films where a monster attacks New York. I'm pretty sure that of all the cities in the world The Big Apple has fared worse of all. There's plenty of movies where New York gets whacked by mother nature, aliens and even a Stay Puft Marshmallow Man. But this is all about the monsters. Se here's my hasty list of the three that spring to mind. King Kong (2005) Giant ape lives in peace for decades on an uncharted island. Humans arrive to properly...
Read
12th September 2017
I'm a total nerd for Skyrim. Just about the only game I play these days. There's no finer feeling for me than sitting down after a long day of work and cranking up the XBox to swagger around the icy wastes of Skyrim with a warhammer. Anyway, I've been playing this game forever and somehow never once stumbled across Fort Snowhawk! How the hell does that happen? I thought I knew this map inside out. It's a cool place for loot. Not much gold but plenty of magical stuff and ingredients. Just watch for those apprentice necromancer types resurrecting...
Read
12th September 2017
Sometimes I'm in the mood for real high fantasy stuff. The kind of thing that even Game of Thrones doesn't satisfy. If I'm in the mood I'd like something that is, for all intents and purposes, a live action Dungeons and Dragons game. That is, there's a party on a quest. You get the gist. A Dwarf, a Rogue, a Mage, a Warrior etc. Looking around for such films of a reasonable quality isn't so easy so I thought I'd make a wee list of the things that I've found. In case you're looking for such a thing yourself, you see ;-) (Note: the official...
Read
11th September 2017
Cloverfield has its fans but it also has its haters. I'm very much a fan. It's a movie with an enormous monster laying waste to a city. What's not to like? The thing that captured my imagination was the use of the hand-held camera which meant that nothing was staged. When you caught glimpse of the creature it was always a hasty glimpse where you were left begging for more. Even the TV footage as seen in the hardware store was hasty. Humorous, thieves in possession of their new stereos and TVs gawping at the screen as the news unfolded, but hasty...
Read
6th September 2017
On a scale of 1 to bloody awesome, this scene is right up there with the best that cinema has to offer. We all knew there was a T-Rex and we all knew that no good was going to come of the park's security systems failing. But I don't think any of us in the cinema on that day in 1993 had any idea just how incredible the T-Rex attack would be. It's night, it's raining like hell, the floor is basically a quagmire and the humans are sat in their cars like rabbits in a cage. In the Top Trumps of Dinosaurs the one...
Read
5th September 2017
Of all the movies that Tarantino has had a hand in, it's True Romance that I hold as favourite. It's such a powerful piece of cinema that, thanks to Tony Scott (he of Top Gun), has a very human glow to it. As a bit of a gaming nerd I enjoyed playing Grand Theft Auto: Vice City back in the day as it appeared to mimic some of True Romance's later sequences. But of all the scenes in the movie it's Clarence's dad's death at the hands of the Sicilian mafia that stands out. Here we have two veteran actors; Dennis Hopper (Clifford...
Read
27th August 2017
...
Read
21st August 2017
Well, it certainly looks like Jaeger from Pacific Rim to me. But it also could pass as any number of video games. Who knows. ...
Read
15th August 2017
So I'm also a bit of an arty doodler. Here's a little sketch I did of everybody's favourite bad ass dragon - The Night Fury. Well, who doesn't love a bit of How to Train Your Dragon, eh? ...
Read
14th August 2017
I sat down to enjoy The Lost City of Z (Zed not Zee) last night. In short, what a wonderful film. Well acted and beautifully absorbing. I confess I am a sucker for that Victorian / early 20th Century story of exploration and adventure. A time when vast areas of planet Earth were still uncharted and very much home to mysterious tribes and civilisations. Charlie Hunman was excellent as the Englishman adventurer with a single minded determination to discover the truth about the 'lost city'. Whether the fabled place exists or not we are left wondering throughout. Fawcett has many things to contend with...
Read
9th August 2017
Well, the answer is clearly no. I watched 10 Cloverfield Lane again last night and thoroughly enjoyed it. If you've not seen the movie and have it on your list of things to watch I'd heartily recommend it. I won't write spoilers here, I'm no movie reviewer. But I will offer some thoughts on the general 'feeling' that I was left with after the end credits had rolled. The first Cloverfield movie was, for me, superb. I love the thought of monsters terrifying people. Monsters out of control and seemingly invulnerable to attack, caught unawares and out of their comfort zone...
Read
7th August 2017
Oh god I just don't know where to start with this. Jan Francis, she of Just Good Friends fame from the 1980s, portrays Mina Van Helsing. Seduced and attacked by Dracula she is hastily buried and, well, that's that. Or is it? Nope. The lunatic asylum erupts in hysteria with inmates screaming of babies being stolen and Miss Mina being responsible. Van Helsing goes to Mina's grave only to discover that she has indeed vanished! But, there's a gaping hole in the coffin that leads down into the mines. A mine network that leads straight from the graveyard to the asylum. Poor...
Read
2nd August 2017
Well, you probably already knew this. But for me it was a nice surprise. Rose Byrne, the most beautiful woman in Hollywoodland, was indeed in Star Wars' 2nd episode; Attack of the Clones. A fun film in many respects and one that I may sit through again soon. Actually, maybe I won't. I love my movies but perhaps another two hours of clones and that kind of nonsense is a bit much. Anyway, in case you were wondering what she looked like in the movie, here you go..
Read
1st August 2017
Here's a quick round up of some of my personal favourite plot ideas for the forthcoming Star Wars: The Last Jedi. Snoke is actually only about 4 feet high and is a little bit camp. Kylo Ren gets to fly the Millenium Falcon and crashes it. R2D2 and BB8 are like kids and play zap each other. Chewie and Maz Kanata disappear together for a little while. Luke gets to hold Ren's prized possession; his father's mask, and drops it in some shit. Rey visits Tatooine for some reason (pretty dull). Chewie gets to fight Kylo Ren with a lightsabre but...
Read
1st August 2017
This really is my favourite moment from Christopher Nolan's Batman reboot. Heath Ledger seems made for his role as the Joker. Beautifully manic and wonderfully watchable. So here he is in Gotham's General Hospital and having found his way out sets about levelling the place bit by bit. How? With a remote control detonator of course. He steps out of the room and into the corridor .. BOOM! Steps out of the building .. BOOM! Walks away from the building toward a waiting bus .. nothing. Frustrated and just a bit thrilled Joker fiddles with the buttons .....
Read
1st August 2017
So this morning I had a Google Alert drop into my mailbox that carried the enticing headline 'New James Bond movie Shatterhand...' My apologies to Bond aficionados who may be frustrated by my lack of knowledge. I'm a Bond fan but not that hardcore. So this headline intrigued me and I went to take a look. Here's the link: New James Bond movie Shatterhand I assumed it is indeed the title, working or otherwise, and went scouring the web. It seems that this is old news amongst the Bond community and is met with mixed opinion. (Of course!) Bond...
Read
30th July 2017